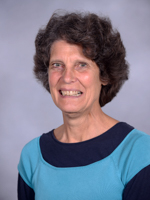 Glenda Moyer - Literacy Coach
Beth Afanador, ECA's director, put us through the paces of memorizing our vision statement during teacher orientation in August, after describing how each phrase pinpoints our goals as members of this body. Starting with the big picture gives us the frame of reference for choices in curriculum, activities, communication, etc.
Recently 2nd graders had a prime opportunity to make choices and take responsibility. The incident involved a lunch bag swung in the air, accidentally knocking out another student's two baby teeth. Inappropriate attitudes were addressed with firmness and prayer, and a reminder that we want to grow in respect. This was followed the next day with a public apology and prepared gift, based on prodding by parents, administration, and teachers working as a team.
I am so glad to be part of this community where teachers, students and administration work together, moving towards taking responsibility, respecting authority and others, and following God's guidelines!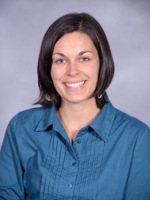 Melody Walker - 2nd Grade Teacher
How I came to ECA:
I had connections to ECA before I realized I would become a teacher. My aunt and uncle are both teachers here, so when I began studying education I came to do my first mini-practicum with my aunt. After graduation, while considering whether to teach overseas or get experience in the States first, and applying for jobs in Illinois, the director called me and asked if I would consider teaching first grade. I immediately applied, and God continued bringing me through the process of coming to El Camino Academy.
What I Like About Working at ECA:
ECA is a comfortable place to teach because of the friendly atmosphere. It's small enough to greet everyone. It's also a multicultural environment which provides stretching learning experiences as well as a taste of heaven! The parents who have kids at the school are very welcoming and love to introduce new teachers to the sights, sounds, and smells of Colombia. It's invigorating to see how much the parents appreciate the school. However, the students are my favorite part of ECA--hands down! There's nothing quite like watching God at work in their lives. And to think that God allows me as a teacher to be part of that, makes it a joy to be at ECA.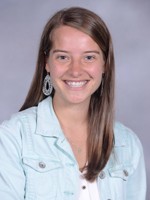 Rachel Osborn - 6th Grade Teacher
How I Came to ECA:
Moving to South America, much less Colombia, was never on my bucket list. During college God gave me the opportunity to do my student teaching abroad and I decided I would like to learn Spanish, so I would go teach abroad in Spain. However, God had different plans and I found myself student teaching in Costa Rica for 4 months. After graduating college I still had the desire to teach abroad, but I was not quite ready. I began teaching preschool in Chicago and I was content. Little did I know that God had bigger plans.
During the summer of 2012 I was able to help at an English camp in Montreal, Canada. The global mission director from my church was along on this trip and one night he asked me, "Rachel, what do you think of teaching in Bogotá?" I quickly responded, "Sure, I am open to teaching anywhere. Where is Bogotá?" He smiled and explained that our church had sent a family, as well as another teacher from our church, and a few occasional mission teams to help minister to the Christian Colombian school, El Camino Academy (ECA). I casually said I would think about it and pray about it, and I put it on the back burner. God did not appreciate the back burner and things began to heat up. First, He opened up the door for me to go to the Urbana mission conference that December and I met the president of Resourcing Christian Educators International (RCE). After I returned from this conference my global mission director contacted me once again and told me that in 2 months our church was sending a team to Bogotá, Colombia and I needed to be on this team.
Two months later I found myself in Bogotá, Colombia with the team from my church. I had the opportunity to teach a lesson in 3rd grade and experience the environment of the school. A week later I was sold! I returned to the States, applied to teach at ECA and was accepted as the 5th grade teacher. Four months later I packed up my things and began my new life in Bogotá, Colombia. It is now 2014 and I am in my second year of teaching 5th grade at ECA. I wouldn't trade my job for anything and I am excited to return for my 3rd year of teaching next year (2015-2016). God knew exactly what He was doing when He called me to Bogotá, Colombia. Even though I had other ideas, I know that His plan was and is always the best. He is just awesome like that. Please take time to prayerfully consider teaching at ECA! Not only will you be a blessing but you will be significantly blessed too. To God be the glory!
What I Like About Working at ECA:
Three Reasons Why I Love ECA
Why do I love ECA? There are many reasons why I love ECA but here are my top three reasons:
#1. ECA is a Christ-centered educational community that equips bilingual student-leaders to transform their world.
· We are able to serve one another and those outside of our community, which allows us to demonstrate God´s love for everyone.
· We have the privilege of learning 2 languages, which means we can impact twice as many people in our world!
#2. ECA is a place where we can laugh and learn with friends and I am able to teach in a way that makes learning fun.
· Dressing up for Spirit week created a lot of laughter!
· Each day we learn more and learn how to do our work unto God.
#3. I have the best 5th grade class a 1st year teacher could ask for!
· My students are fun (sometimes they are a little CrAzY!) and it makes teaching them a lot of fun.
· They work hard and they serve one another.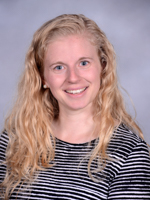 Sarah Trussell - Elementary Principal
How I Came to ECA:
My husband and I have always had a heart for children and a passion for education. Our first experience overseas was in West Africa teaching at a missionary kid school. We loved our school and our community, but felt that God was leading us to change location. We started investigating schools where we would have administrator support and the ability to speak Spanish. El Camino Academy contacted us to consider teaching in Bogota. We looked into the school and felt that the discipleship focus and open positions for both of us made this a great fit. We moved down in 2012 and have loved serving with the wonderful community of ECA.
What I Like About Working at ECA:
I had always been skeptical of Christian education until I started working at ECA. Since coming to Bogotá and working with a wonderful staff of believers I see that Christian education can really impact a country - starting with the individual. I love teaching my pre-kinder students who God is and what he is doing in this world without fear of overstepping my limits. I love that when a problem comes up we pray and hand it over to God. I love that as a community our goal is to serve our students and be Christ's love in their life. I love that when I need to discipline I can get to the root – sin – rather than hoping they would be a better person. Teaching at ECA is a ministry given to us by the Lord. It is such a blessing to invest in the lives of my students and their families and see God work in their hearts.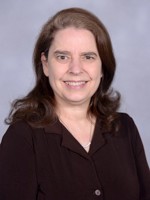 Jennifer Johnson - Communication, New Teacher Orientation
Back in the 90's I lived in Bogotá for 8 years teaching English, during which I had the frustrations of reliving babyhood while learning a new language that just wouldn't stick. Gratefully I needed English and Sign Language more than Spanish, and by the time I left I was SO sorry to leave a very special people whom I had come to love.
A few years later I was between jobs and, in order to not lose my Colombian resident visa, I wrote ECA's 2nd grade teacher about visiting for a month. She wrote back saying it was a shame it was for only a month, as they could sure use some creative solutions. They had 7 teacher vacancies at the end of the last school year, only 2 of which had been filled, and teacher orientation started in 2 weeks. I wrote back saying 2 weeks just wasn't enough for an international move. Long story short, the Lord got me down here in less than 2 weeks!
My thinking was that though the need is not necessarily the call, if you are rather uniquely qualified to fill a need, then the need is the call unless the Lord gives a red light – I had a resident visa, significant experience in the culture, and was available! I agreed to come down to team-teach 3rd grade with the elementary principal. The original commitment was 5 months, in case it wasn't a good fit, but it took less than a month to see how good it was – I loved the high priority placed on prayer and discipleship, the need to be flexible to follow His creative will, and growing together as a community of diverse Christians. I quickly learned the staff's support of our foreign staff is a rich blessing reflective of the Lord's love.
My gifts are more administrative, so I moved into the front office after that first year. Those first 5 months have turned into almost 11 years. And my Spanish improved enough that I give workshops in Spanish when needed - truly the Lord's doing!