Where do we go?
The Jungle (YWAM/JUCUM children's outreach downtown near La Tolerancia)
FormaVidas (Children's ministry above 7th and Calle 160)
Nuevo Nacimiento (A home for teen moms at risk)
Findesin
What do we do?
The Jungle
The Jungle is located in the middle of "zona de tolerancia" (a place where prostitutes are located) close to downtown. We deal with spiritual forces, drugs, sorcery, etc. Before we go, we spend time praying for those children. The ministry has around 130 children ages 3 to 11.
Nuevo Nacimiento
The program welcomes teen mothers at risk, and provides them care such as lodging, food, schooling, psychological counseling, family care, and social inclusion training to minimize risk to the mothers and their babies.
Once a month, we spend time with the girls, encouraging them, helping with their babies, teaching them the Bible, playing games, painting nails, etc. - different activities to show the teen moms and babies the love of Jesus in action.
---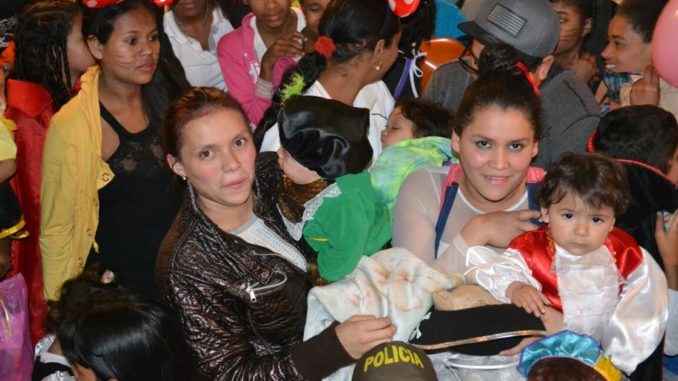 This ministry is truly thankful to all the parents, staff, and students who made this celebration possible. It was a day where children had fun and enjoyed different activities, but above all, they were in a healthy and safe environment.
Thank you so much for your generosity!