Stanley Yohe - Tribute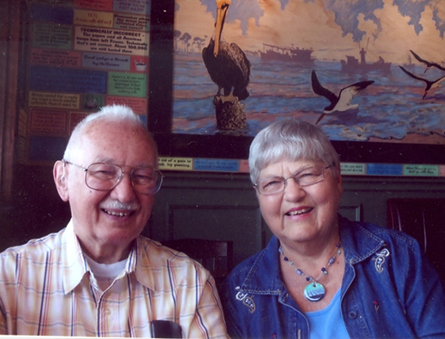 Director of ECA, 1989 – 91
Stanley Yohe, 86, went Home to be with his Lord on Monday, October 2, survived by his wife of almost 60 years, Melodee, 3 children, 7 grandchildren, and 4 great grandchildren.
A 1952 graduate of Wheaton College, he served in the U.S. Army in Korea and Japan and earned his master's degree from the National University of Mexico in 1956. He spent the next 32 years teaching history at Glenbard West High School, also serving as Social Studies department chair and Student Council sponsor before retiring in 1989. Stan enjoyed nature and the outdoors, and has passed on his love of travel and appreciation for other cultures to his family and students.
From 1989-91 Stan served as Director of El Camino Academy in Bogotá, Colombia. At that time, ECA was located in 3 houses in Pontevedra, Bogotá, with a student population of about 50 students. While Director, Stan was also the middle and high school social studies teacher. When they left, Stan and Melodee's daughter Beth Afanador took over as ECA's Director, and has served for the past 25 years. Stan continued very active in ECA back in the States, as ECA's U.S. representative and handling ECA's U.S. finances. He and Melodee stayed very involved as volunteers, hosting numerous ECA reunions and picnics in their home through the years.
Guided by deep Christian beliefs, Stan faithfully lived and served others with quiet integrity. A lifelong member and active participant at Glen Ellyn Bible Church, Stan taught and served as an elder and on the missions committee for many years. He will be remembered as a man of gentle, calm demeanor, humility, and deep strength of character. His quick and perceptive mind was full of wisdom, knowledge, and endless history and geography facts that he loved to share with his family and thousands of high school students. His commitment to his wife and family is inspiring and has been a beautiful example of love. Stan had a servant's heart and a steady, unwavering faith in God that inspired many.
A memorial service honoring Stan's life will be held on October 23 at Glen Ellyn Bible Church, 501 Hillside, Glen Ellyn. Memorial gifts may be directed to the Stanley Yohe Memorial Fund in support of El Camino Academy's construction fund.
Click here to make an online donation. Checks can be made out to RCE International, with Stanley Yohe Memorial Fund - 11190 on the Memo line, and sent to:
Resourcing Christian Education International

PO Box 4528

Wheaton, IL 60189
An online guestbook is available, courtesy of Hultgren Funeral Home, at www.hultgrenfh.com.